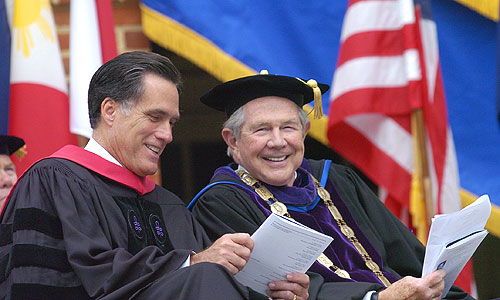 In Romney's own words:

In the aftermath of World War II and with the coming of the Cold War, members of "the greatest generation" united America and the free world around shared values and actions that changed history[...] Our times call for equally bold leadership and for a renewed sense of service and shared sacrifice among Americans and our allies around the world.

As I have pointed out before, if there is one man who personifies the bold leadership and sacrifice of the greatest generation in public life today,
it is Dick Cheney
. He is probably the last member of the greatest generation. Thank you Mr. Romney for providing an interesting diversion in this campaign over the last few weeks.